Conference on SLICES Pan-European Research Infrastructure for Digital Innovation & Transformation – Swiss Cluster Event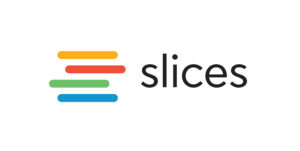 We are delighted to invite you to the one-day online event on the SLICES Pan-European ICT Research Infrastructure, organised by the Swiss Cluter on October 6, 2022, taking place from 10-16 CEST on MS Teams.
Would you like to discover:
– How to access the largest European research infrastructure?
– How researchers can join and take part in this research cooperation?
– New opportunities for researchers to collaborate with European peers?
– Innovative research infrastructure for future technologies?
– How to reinforce collaboration at the national and European level through the SLICES initiative?
Then the Swiss Cluster Event is the perfect occasion for you to learn more about how SLICES works and how it contributes to European research collaboration. SLICES is a flexible platform designed to support large-scale, experimental research focused on networking protocols, radio technologies, services, data collection, parallel and distributed computing and in particular cloud and edge-based computing architectures and services. Endorsed by ESFRI, SLICES will provide advanced test bed infrastructure and tools, including compute, storage and network components, interconnected by dedicated high-speed links that will federate and mutualize resources made available by diverse universities and research centres.
The SLICES Swiss Cluster Event gathers speakers from the French Ministry of Superior Education & Research and the Swiss State Secretariat for Education, Research & Innovation, experts from renowned universities such as EPFL, ETH Zurich and Sorbonne University as well as many more professionals from leading European research and education institutions. First, the conference will present the SLICES initiative in a holistic way, touching upon how it addresses current challenges while discussing various opportunities. Secondly, panellists will introduce existing research infrastructure initiatives and elaborate on possible future collaborations with SLICES. The event will also present how external researchers can join and take part in this research cooperation.
You can find the full agenda here.
Join us online and be part of the discussion!